Benefits Of Retail EV Charging Solutions
With people visiting shopping centres and leisure facilities anywhere between two and six hours, you'll need robust and rapid charging options, like our DC Rapid Chargers, to ensure your guests can charge their vehicles.
Since early 2020, supermarkets have added over a thousand EV chargers to their sites. This change saw an increase in the visitor numbers to their sites to use their EV chargers.
INCREASE FOOTFALL
With EV sales soaring throughout the UK, more people are looking to charge their vehicles while away from their home. Hosting an electric vehicle charger at your business will help increase traffic and footfall at your property while generating significant profit for your business.
GENERATE ROI
For businesses that want to thrive and not just survive, monetising your EV chargers is one of the best things you can do for your business. With electricity costing 17p per kWh on average, you can set your customer charge higher than this with an EV charging platform, such as Fuuse, to generate a profit as soon as your EV chargers are installed.
CREATE LOYAL CUSTOMERS
If your retail EV charging infrastructure is reliable, has simple infrastructure and an easy-to-use app, you'll gain a competitive edge against other retail destinations in your area. Not only will your customers come back to your site to use your EV chargers, but they're also likely to visit your establishment while waiting for their vehicle to charge.
SHOW OFF YOUR SUSTAINABILITY COMMITMENT
Did you know that
Millennials and Gen Xers are 4x more likely to support a brand
that tells their customers about their sustainability actions? While other businesses across the UK are trying to tell their customers how they are minimising their carbon footprint, EV chargers give you the opportunity to show your customers you're taking action.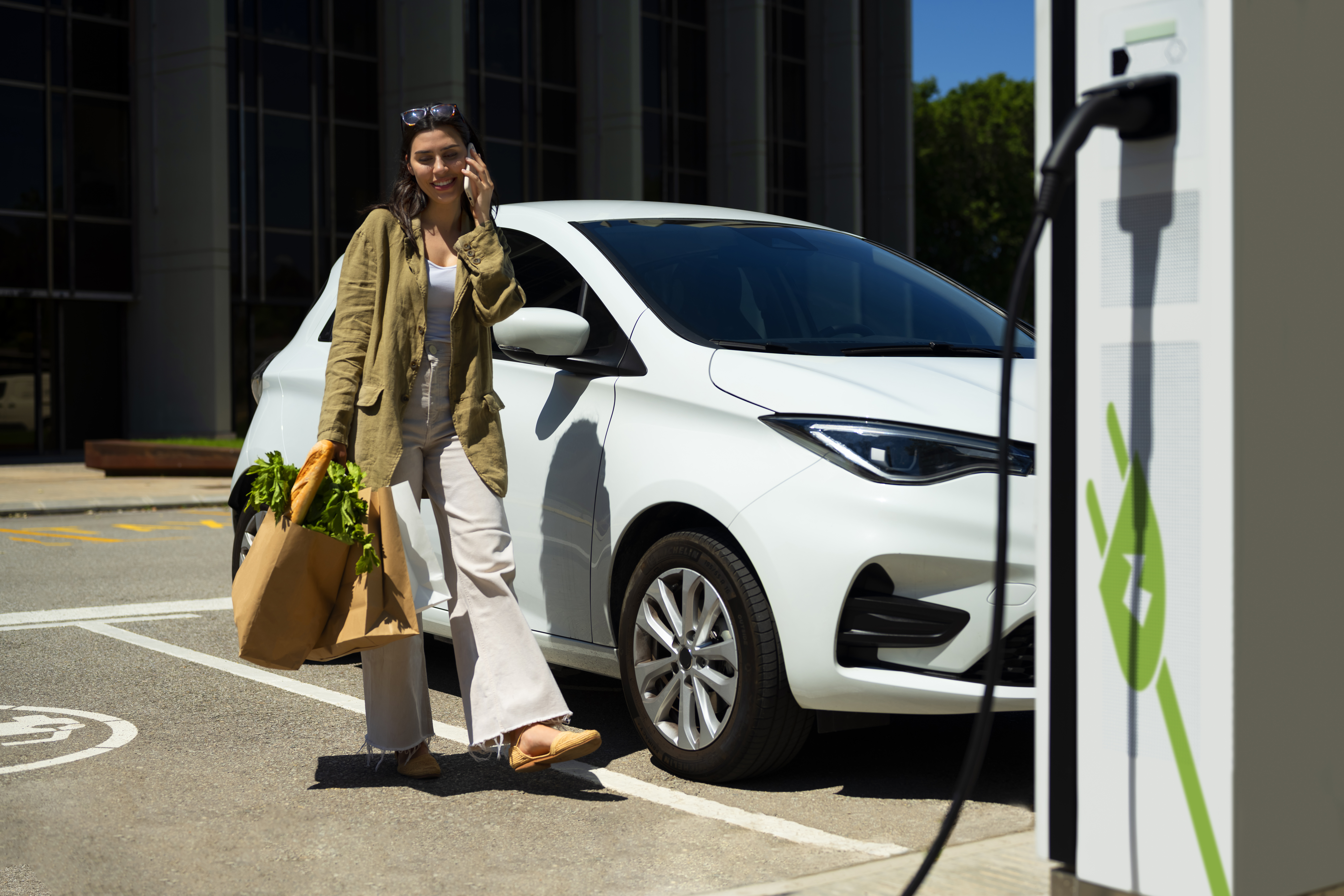 MANAGEMENT : We utilise FUUSE Core on every project to ensure a smooth revenue stream and management for you.
SUBSCRIPTION: With the ability to fund your project via EV Subscribe, your project could be covered by simple monthly payments [subject to lenders]
THE RIGHT SOLUTION: By ensuring that the solution offered is right for your site, we ensure maximum charging output to your visitors or guests
To find out more about these options, as well as support packages we can provide, contact a member of our team.
Want to find out more about how we can support your EV fleet with our chargers and services?
Speak to one of our experts.
SUPPORTING BUSINESSES THROUGHOUT THE UK
We're EV installation, support and aftercare specialists, supporting hotels across the UK. Being vendor-agnostic, we can help you find the perfect chargers to suit your needs without being tied to a particular brand. Our service is available nationwide.
With each of our EV chargers, you'll also receive:
Minimum 3-year warranty
If anything goes wrong, one of our engineers will be on hand to fix your charging stations.
Installation and remote monitoring
Your electric vehicle chargers will be installed by our experts and powered by Fuuse. They'll be monitored remotely, ensuring your chargers are working around the clock.
EV ChargeCare
Optional out of hours support and maintenance for your chargers, as well as revenue reports and analytics managed by Devitech. Monthly fee applies.
EV Chargers In Another Industry?
With 2050's net-zero strategy drawing nearer and all non-hybrid cars to be banned by 2030, it's important to not only consider the reduction in cost, but also the benefits EV chargers will bring to a variety of sectors, for both internal and external use by either employees or customers.
There are a wide range of advantages to installing EV chargers that can also help you to grow your business.
Do you have any questions about what chargers we install, our process, or how we can support your workplace EV charger scheme? Get in touch with a member of our team by filling in the form.