Maintenance & Aftercare Support
Ensuring your EV Charging Network is Covered
Installation is only the first step in our working relationship, and we'll support you as little, or as much as you need before, before, during and after your installation takes place. A regular and robust maintenance routine and visibility of your EV chargers are essential to EV charging success.
Our cost-efficient monthly subscription EV ChargeCare covers out of hours monitoring and support, updating chargers regularly with the latest firmware, an EV charger annual inspection, and electrical safety tests and services each year. We'll also provide you with accurate data on usage and revenue.
EV ChargeCare is available for both existing and new clients, regardless of whether your EV chargers were installed by Devitech or another EV charger installer.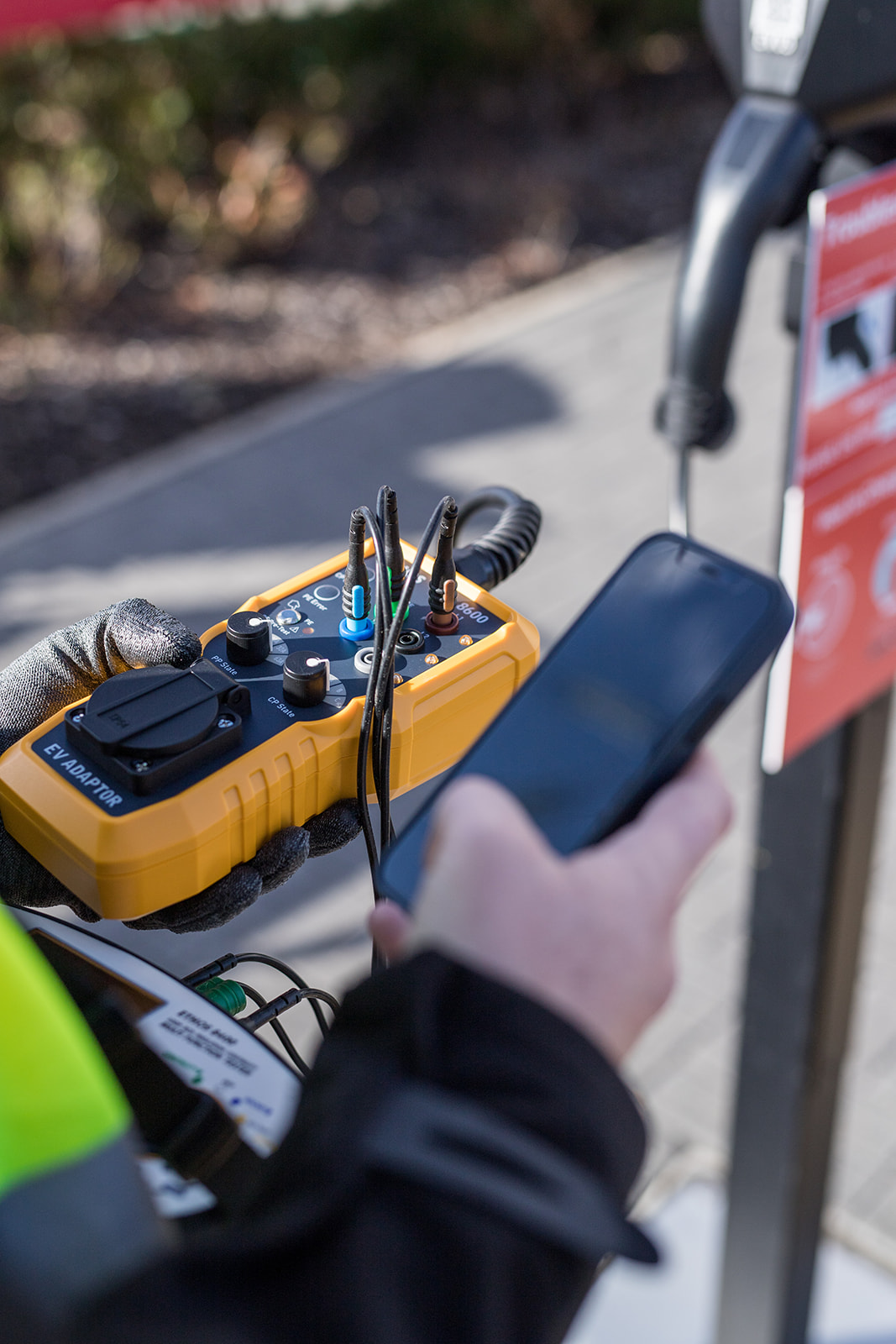 CHARGERS WITH EV CHARGECARE
Maximum 72 working hour response time for EV charger failures or site attendance where required*

Scheduled test and service per charger each year, as well as an EV charger annual inspection (options for more regular visits)

Call outs included* where remote assistance does not solve the issue. This is subject to our terms and conditions and includes standard working hours.

Monthly report on usage, revenue and issues per charger. Charger updated with the latest firmware available, remotely managed where applicable.

Back office systems monitored out of hours (standard hours 9am to 5pm Monday to Friday)

Annual maintenance visit, with certificate issued on all work carried out
MAINTAIN PEACE OF MIND WITH DEVITECH
Want to find out more about how EV ChargeCare can assist with your EV charger maintenance at an affordable cost? Complete the form below to speak to one of our EV charging experts.