Specialists In EV Fleet Charging
Charge speed is everything when making the most out of your EV fleet. Whether your team has no EV chargers at home or needs to charge a vehicle quickly between sales calls, our DC commercial EV chargers could help provide many benefits to your business.
Deploying an EV fleet can benefit organisations in many ways, including lower emissions, reduced costs, improved reputation, and better performance. EVs produce less pollution and cost less to operate than traditional vehicles, making them a smart investment. They can also improve an organisation's image and reduce reliance on fossil fuels.
HIT ESG GOALS
With the government's Net Zero proposal drawing nearer, UK businesses must start making steps to become carbon-neutral to avoid heavy overhead costs later. While there are dozens of ways your business can contribute to a sustainability strategy, an often-overlooked step involves the installation of EV chargers. Adding EV chargers to employee and customer parking may seem like a small step, but you might be surprised by the many benefits that this action can bring.
COMPLETE VISIBILITY OVER CHARGER ACTIVITY
With the help of
Fuuse
, you'll have complete oversight on who is charging, and a detailed breakdown of how much it's costing your business. This can allow you to make smarter, data-backed decisions, helping you to minimise your overall charging costs in the future.
SAVE MONEY
While there are upfront costs to installing an EV charger, it's
significantly cheaper overall to run electric vehicles
. Using Devitech's infrastructure and remote management tools, you'll have the ability to turn off chargers remotely, helping your business save money while fuelling your fleet.
FUTURE-PROOF TRAVEL
The future is electric. Fleets will become universally electric. Now is the perfect time to make the jump, as the technology is established, secure and reliable, but you're still an early-adopter. Rolling out an EV fleet and EV fleet charging allows you to prepare for the future of how your business travels. Working with Devitech, we can help you to ensure your cars or vans are fully charged and ready to hit the road.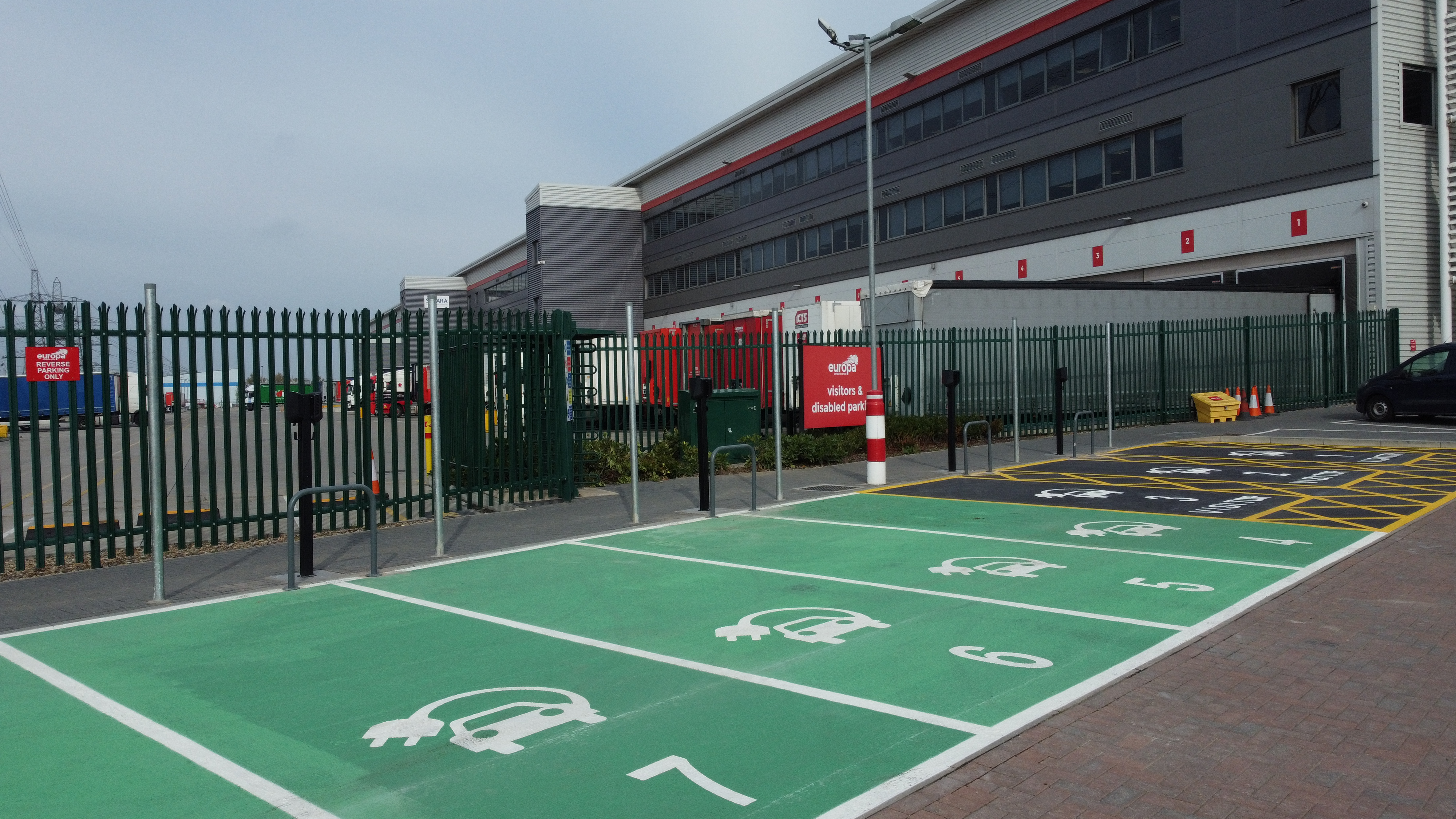 MANAGEMENT : We utilise FUUSE Core on every project to ensure a smooth revenue stream and management for you.
SUBSCRIPTION : With the ability to fund your project via EV Subscribe, your project could be covered by simple monthly payments [subject to lenders]
THE RIGHT SOLUTION : By ensuring that the solution offered is right for your site, we ensure maximum charging output to your staff and / or visitors
To find out more about these options, as well as support packages we can provide, contact a member of our team.
Want to find out more about how we can support your EV fleet with our chargers and services?
Speak to one of our experts.
SUPPORTING BUSINESSES THROUGHOUT THE UK
We're EV installation, support and aftercare specialists, supporting hotels across the UK. Being vendor-agnostic, we can help you find the perfect chargers to suit your needs without being tied to a particular brand. Our service is available nationwide.
With each of our EV chargers, you'll also receive:
Minimum 3-year warranty
If anything goes wrong, one of our engineers will be on hand to fix your charging stations.
Installation
Your electric vehicle chargers will be installed by our experts and powered by Fuuse. They'll be monitored remotely, ensuring your chargers are working around the clock.
EV ChargeCare
Optional out of hours support and maintenance for your chargers, as well as revenue reports and analytics managed by Devitech. Monthly fee applies.
EV Chargers In Another Industry?
With 2050's net-zero strategy drawing nearer and all non-hybrid cars to be banned by 2030, it's important to not only consider the reduction in cost, but also the benefits EV chargers will bring to a variety of sectors, for both internal and external use by either employees or customers.
There are a wide range of advantages to installing EV chargers that can also help you to grow your business.
Do you have any questions about what chargers we install, our process, or how we can support your workplace EV charger scheme? Get in touch with a member of our team by filling in the form.