EV Charging Projects for Hotels & Leisure
We offer a range of 7kw and 22kw chargers that are best-suited for hotel guests that need to charge overnight
POWERFUL MARKETING TOOLS
Hotel guests are now making accommodation decisions based on the availability of EV chargers. Being a part of the hospitality industry means constantly staying ahead of the curve when it comes to technological advancements that aid the customer experience.
CREATE A LOYAL CUSTOMER BASE
Whether it's through other early adopters or rave reviews, if you create and establish a reliable, easy-to-use electric car charging infrastructure, people are more likely to return (and boast about your charging facilities online). After all, while your marketing campaigns are important, word of mouth is the most powerful way to promote your business.
SUSTAINABLE PRACTICES
Businesses across the UK are pressured to hit environmental targets, with
53% of SMEs having plans in place to minimise their carbon footprint
in line with the government's net zero 2050 goal. Hotels with electric car charging stations are showing their customers, investors, and passers-by that they are taking action to minimise their carbon emissions.
ENSURE A REVENUE STREAM
Whether you choose to add a premium onto certain rooms to guarantee charging slots or sell a metered offering to guests, the infrastructure you install can act as an ever-growing revenue stream. However you decide to monetise your hotel's electric car chagrin stations, they can immediately begin generating a profit.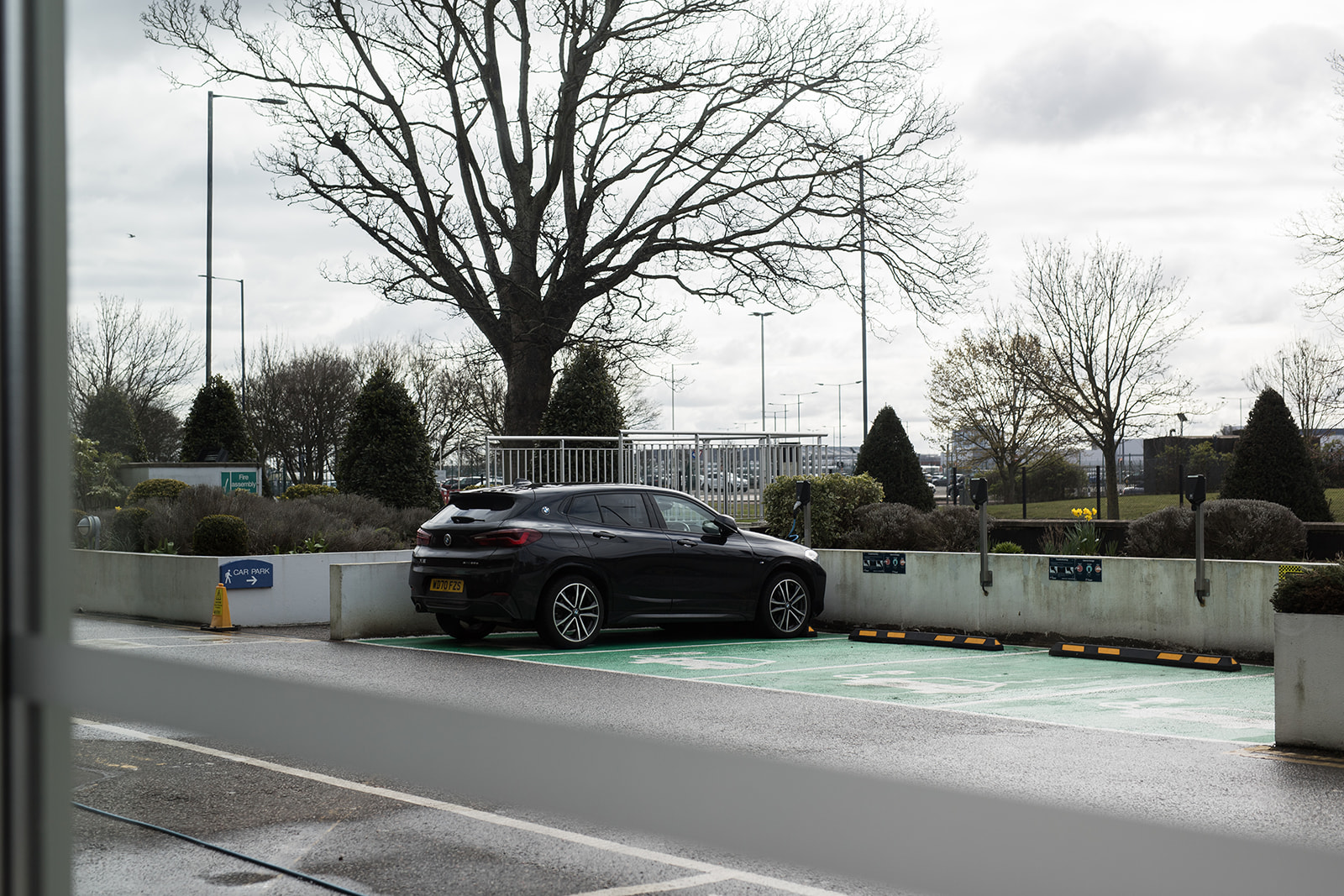 MANAGEMENT :
We utilise FUUSE Core on every project to ensure a smooth revenue stream and management for you.
SUBSCRIPTION:
With the ability to fund your project via EV Subscribe, your project could be covered by simple monthly payments [subject to lenders].
THE RIGHT SOLUTION:
By ensuring that the solution offered is right for your site, we ensure maximum charging output to your visitors or guests.
To find out more about these options, as well as support packages we can provide, contact a member of our team.
Want to find out more about how we can support your EV fleet with our chargers and services?
Speak to one of our experts.
SUPPORTING HOTELS THROUGHOUT THE UK
We're EV installation, support and aftercare specialists, supporting hotels across the UK. Being vendor-agnostic, we can help you find the perfect chargers to suit your needs without being tied to a particular brand. Our service is available nationwide.
With each of our EV chargers, you'll also receive:
Minimum 3-year warranty
If anything goes wrong, one of our engineers will be on hand to fix your charging stations.
Installation and remote monitoring
Your electric vehicle chargers will be installed by our experts and powered by Fuuse. They'll be monitored remotely, ensuring your chargers are working around the clock.
EV ChargeCare
Optional out of hours support and maintenance for your chargers, as well as revenue reports and analytics managed by Devitech. Monthly fee applies.
EV Chargers In Another Industry?
With 2050's net-zero strategy drawing nearer and all non-hybrid cars to be banned by 2030, it's important to not only consider the reduction in cost, but also the benefits EV chargers will bring to a variety of sectors, for both internal and external use by either employees or customers.

There are a wide range of advantages to installing EV chargers that can also help you to grow your business.
Do you have any questions about what chargers we install, our process, or how we can support your workplace EV charger scheme? Get in touch with a member of our team by filling in the form.