CHOOSING THE BEST COMMERCIAL EV CHARGER
With so many EV chargers available, it's no wonder that businesses struggle with choice overload
WE BUILD BESPOKE COMMERCIAL EV CHARGING SOLUTIONS FOR BUSINESSES
With so many EV chargers available, it's no wonder that businesses struggle with choice overload. Don't worry, our OZEV charging station installers can support you every step of the way.
Being vendor-agnostic, we can help find you the perfect charger to suit your needs without being tied to a certain brand. We do, however, ensure that all of our commercial EV charging stations are OZEV certified and are CE approved.
We've worked hard to make sure the various styles and types of EV chargers are digestible. Swathes of numbers, stats and figures can be confusing, which is why we translate those figures into real-world applications.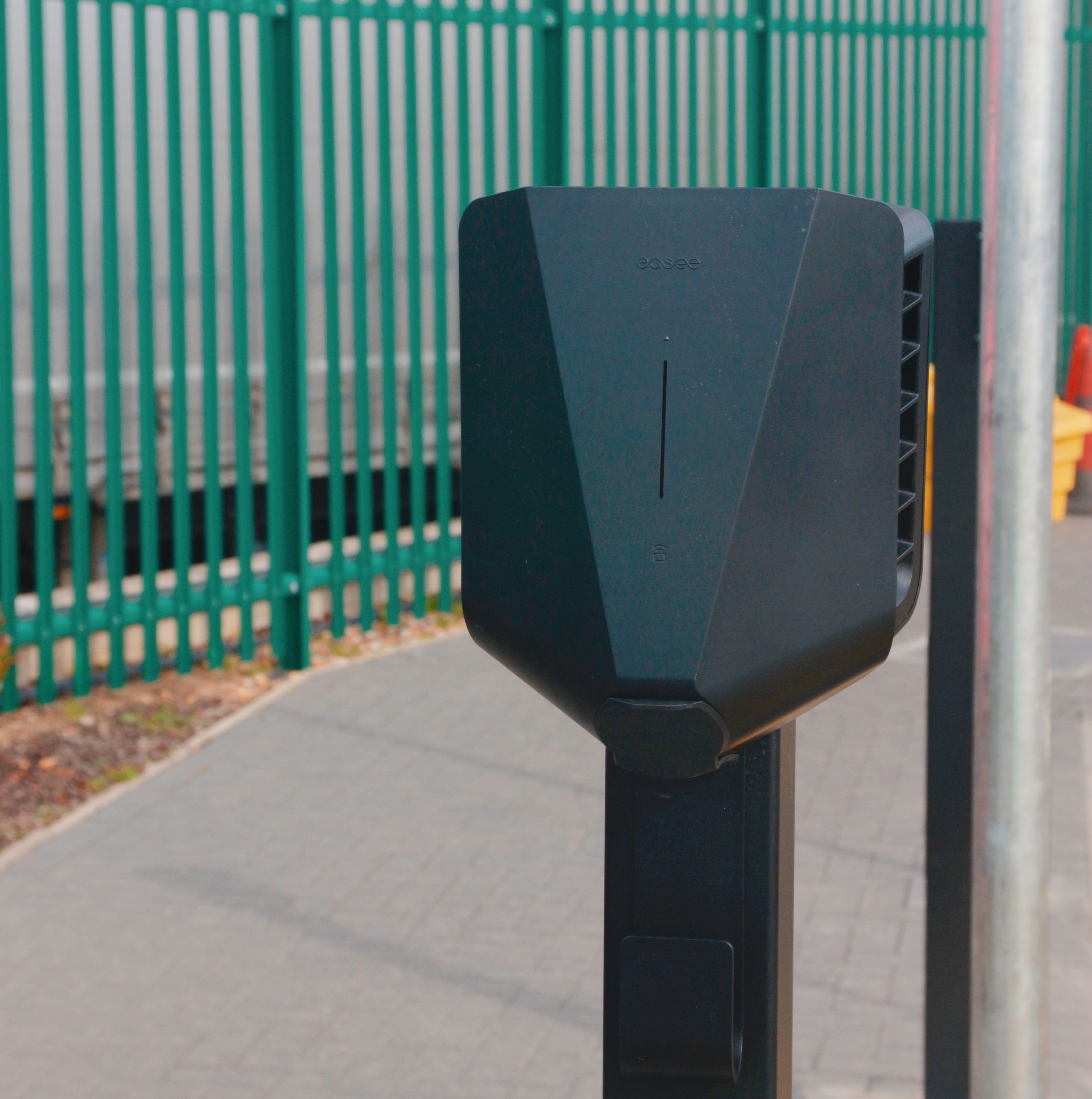 7.4kw Chargers
With a typical charge time between 8 and 12 hours, 7.4kw commercial EV chargers are perfect for businesses where customers or vehicles will be staying put for a long time - like hotels, schools or local authorities. Charging one vehicle at a time, these chargers are ideal for businesses looking to make their first steps into electrifying their fleet. 7kw chargers add around 25 – 30 miles of range per hour, taking approx. 8 hours to top up a battery by 50kwh.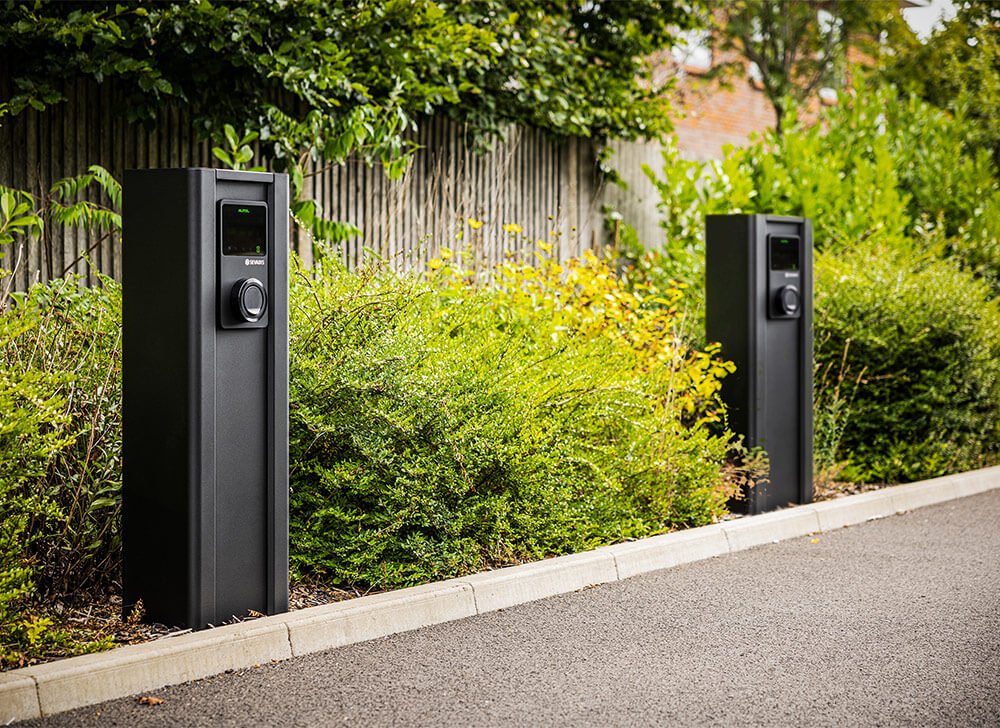 22kw Chargers
The 22kw commercial EV chargers are three-phase dual AC charging units. Utilising the onboard power converter, this unit helps charge cars as fast as it can without the higher prices associated with direct current chargers. Available as either a single or dual gun charger, the 22kw commercial EV chargers are the perfect choice for office car parks, local authorities, hospitals or garages.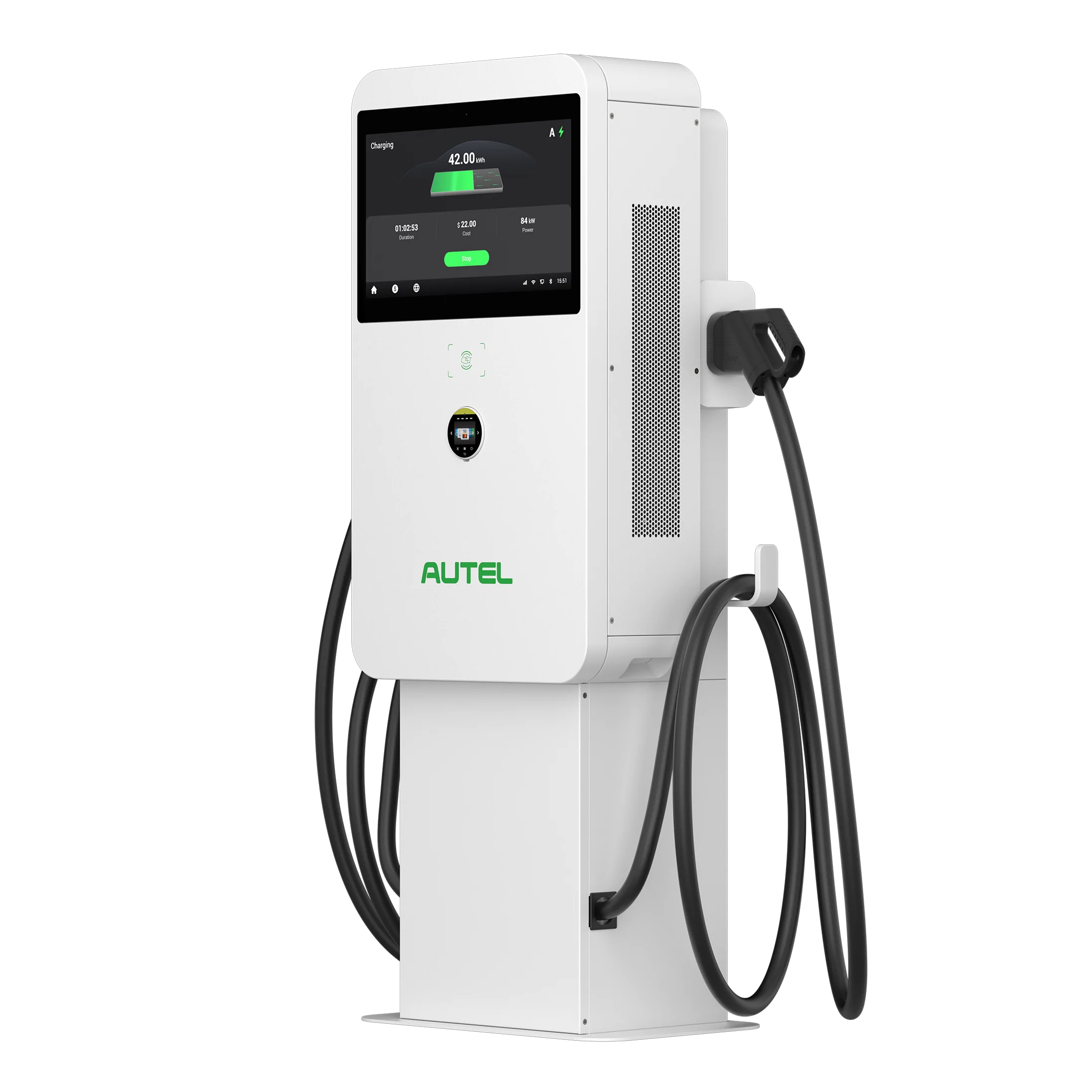 DC Rapid Chargers
Taking between 1 - 2 hours to reach full charge, the 40kw direct current commercial EV charger is the perfect solution for businesses who are looking for a quick EV charging solution without the hefty price tag. Its CSS type II plug results in time-efficient charging, making it the ideal solution to charge electric vehicles while your team is taking a break. It can be beneficial for a variety of businesses and sectors, such as taxi ranks, local authorities or service stations.