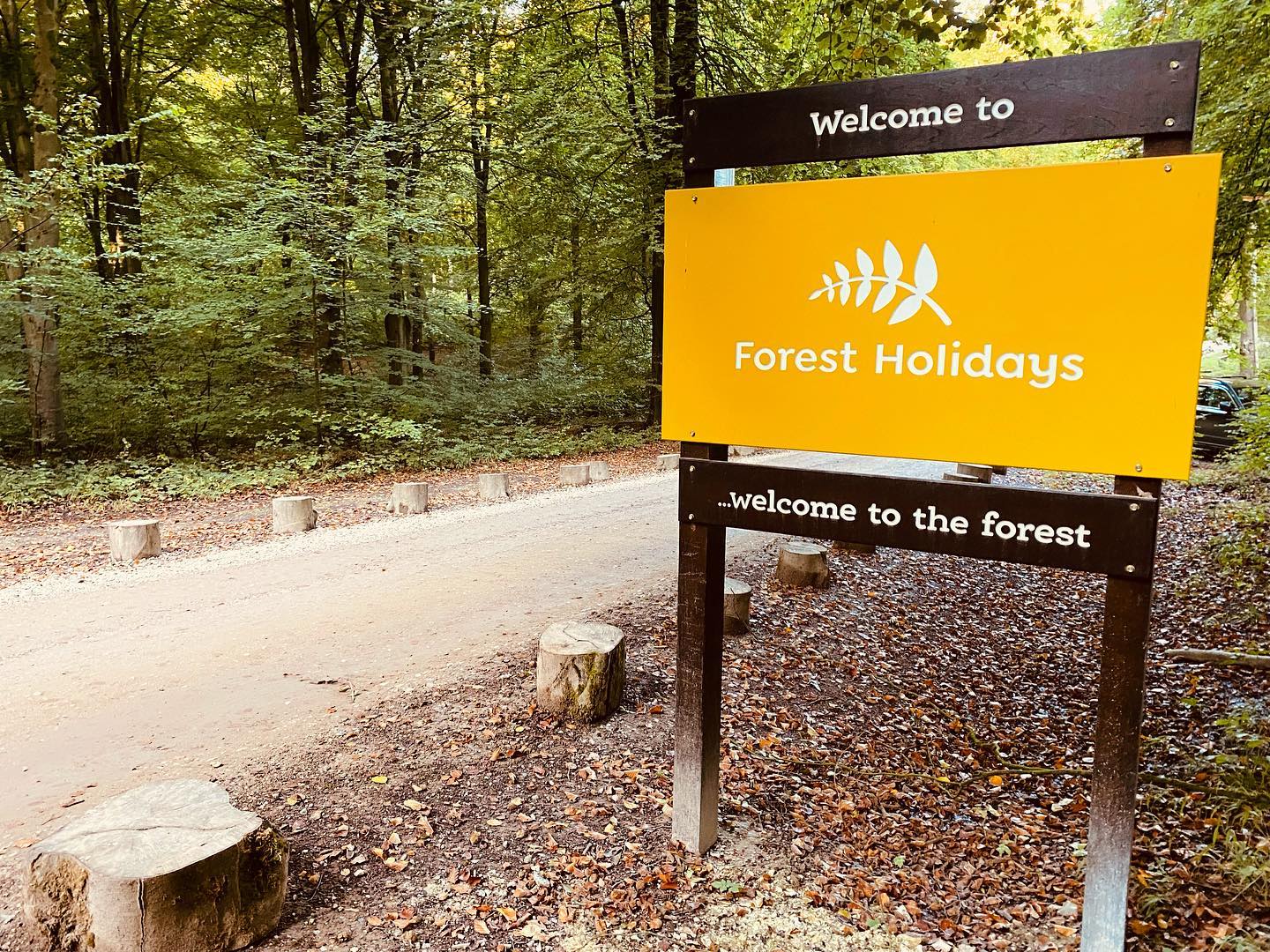 Project Case Study - Forest Holidays
Installation of inventive EV charge points and infrastructure at Forest Holidays' Blackwood Forest location to meet customer demand.

Client overview: Forest Holidays provide a holiday like no other. There are 12 inspiring holiday locations across the UK for family adventures, group getaways or romantic retreats.
Forest Holidays are committed to making a positive impact on the world, playing its part in a global movement of organisations that are using business as a force for good, and doing what they can to tread lightly on the planet.

Project background and overview: Demand for electric vehicles and their supporting infrastructure in the UK is increasing, and this comes with an expectation that hotels and holiday lodging providers will follow suit.

Forest Holidays' Blackwood Forest location needed an ongoing relationship with a reliable EV charger installer who prioritised aftercare and ongoing support as much as installation.
Devitech installed two 22kw Easee electric vehicle chargers, powered by Fuuse, a powerful charge point management platform and operating system. This system is a load balanced system that has had infrastructure added to allow for easy expansion in the future.
Our solution: Devitech worked closely with the Forest Holidays' Blackwood Forest team to understand what type of EV chargers were required for the location.

Although the installation was straightforward, Devitech applied its end-to-end solution methodology to the project to sort out the added complexity of limited connectivity in this remote location.

To get around the limited Wi-Fi at the EV chargers' location, the Devitech team ensured each charger had its own QR code that customers could scan in the reception area, where Wi-Fi is available. This streamlined process meant that Forest Holidays' customers could quickly and effectively set up charging for their electric vehicles with ease in a rural location.
Benefits:
Two EV chargers have been installed at Forest Holidays' Blackwood Forest location. The 22kw EV chargers are available for guests to use.
The installation was completed efficiently with minimal disruption to the location and its guests.
Complete end-to-end solution delivered to Forest Holidays. Devitech project managed the entire works and was able to troubleshoot the site's unique connectivity issues.
From experience with a previous supplier, Forest Holidays needed a responsive EV charging solution provider that could provide ongoing help as and when required, like Devitech.
Because Devitech's chargers are virtual sim enabled via 4G - the Devitech dedicated back-office support team can remotely monitor Forest Holidays' EV charger network. This means that issues can be troubleshooted remotely.
Charlotte Thorogood, Strategic Partnerships Manager at Forest Holidays: "We're always trying to help our guests enjoy a hassle-free holiday. Forest Holidays is all about easy travel and inspiring spaces, which means ensuring our guests can easily charge their electric vehicles.

We chose Devitech to install our EV chargers as they are experts in their field. The Devitech team were approachable and informative. Thanks all."

It all starts with a simple phone call. To start your EV charging journey, fill out a contact form or call us on 0845 565 1314.