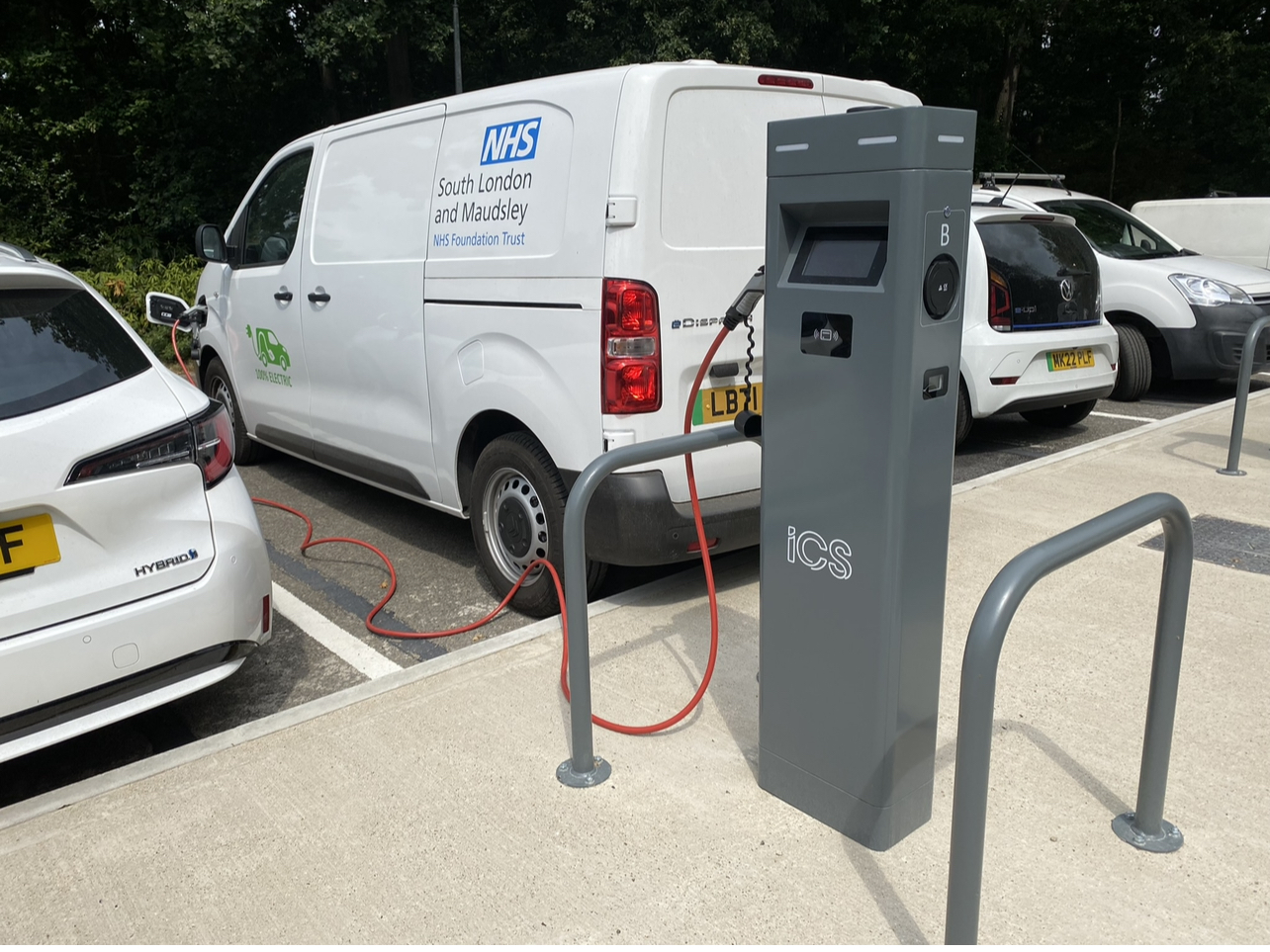 Project Case Study - NHS Facilities
Installation of six dual 22kw electric vehicle chargers with intelligent back-office solution

Client overview: A specialist NHS service provider for patients from across the UK. The service provider's site is vast, and they wanted to invest in an on-site electric fleet to reduce their carbon footprint. NHS England is committed to achieving net carbon by 2040. One of its main objectives is to have an entire zero-emission vehicle fleet by 2032.
Project background and overview: The NHS service provider instructed Devitech to investigate the economic and environmental benefits of creating an EV charging solution for their site, including the finer details of what could be installed within the existing infrastructure. Devitech installed six dual 22kw electric vehicle chargers, powered by Fuuse, a powerful charger back-office management system. By installing Easee charge points, the site will be able to take advantage of its load balanced structure for a trouble-free expansion.


Our solution:
Devitech worked closely with the client to understand their needs and requirements for phasing to an electric fleet. The intelligent back-office management system was a crucial part of this project, as it allowed the NHS provider to ensure all on-site fleet vehicles were able to charge in a timely manner, while having easy access to costs, top-line figures and reports.

Benefits:
12 EV sockets have been installed at the NHS provider's site. The 22kw electric chargers are for the site's electric fleet. The installation was completed efficiently with minimal disruption to the provider's services.

Full EV charging network solution delivered to the NHS provider, with easy future-proofing options due to a load balanced system being installed.

Working with Devitech, the service provider benefits from their intelligent back-office management platform of choice, Fuuse. This means both the NHS provider and Devitech can remotely monitor their EV charger network. This also means that issues can be troubleshooted remotely.



To start your EV charging journey, book a free, no-obligation site assessment or contact the team on 0845 565 1314.