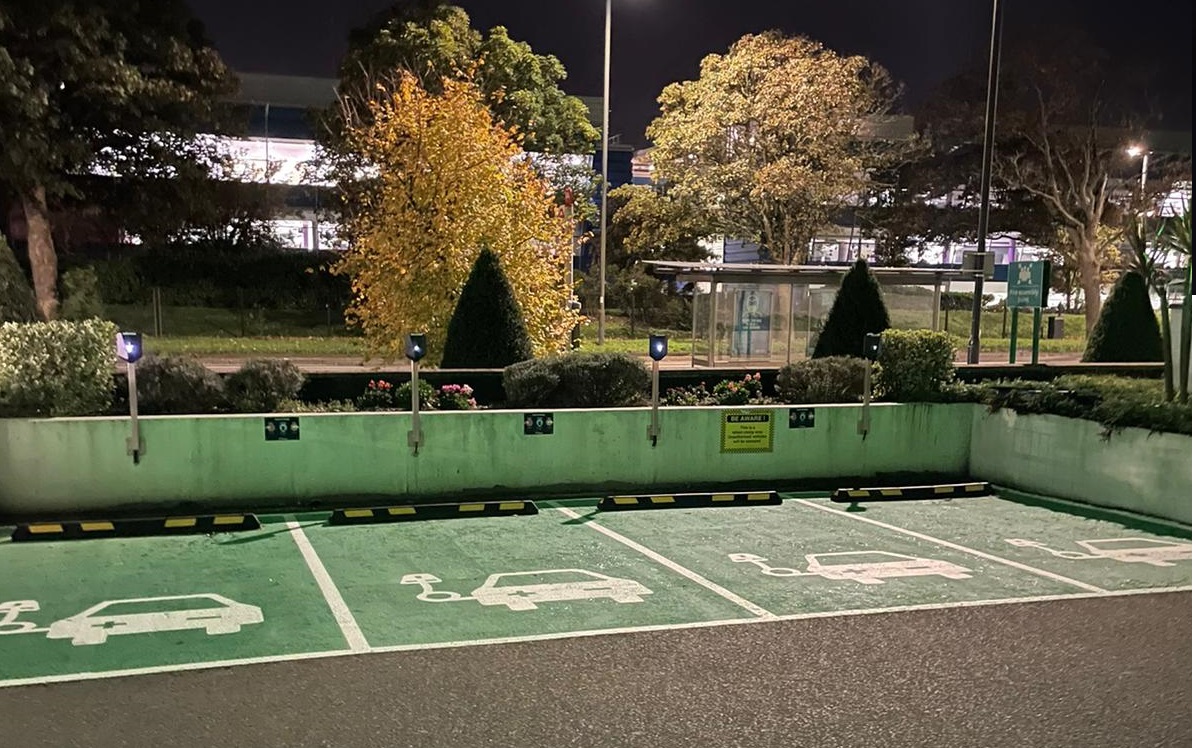 Project Case Study - Hyatt Hotel Heathrow
Client overview: Hyatt Place is located in the heart of Heathrow Airport, just moments away from Terminals 2, 3 and 5. This 341-bedroom airport hotel is for both business and leisure travellers and has its own on-site car park.
Hyatt is committed to promoting sustainable mobility and electrification, in line with the government's net zero 2050 goal.
Project background and overview: As electrical vehicles continue to gain popularity; more and more hotel guests are making decisions about accommodation based on the availability of EV charge points.
Being a part of the hospitality industry means constantly staying ahead of the curve when it comes to technological advancements that aid the customer experience. To achieve this, Hyatt needed to work with a dynamic EV charge point installation company that could provide a great service, excellent products, and a competitive price. When the project went out to tender, the Hyatt team found Devitech the easiest supplier to work with from the shortlisted providers. This was due to Devitech's effective client communication, simple terminology, and straightforward explanations.
Devitech installed four 22kw Easee electric vehicle chargers, powered by Fuuse, a powerful charge point management platform and operating system. This system is a load balanced system that has had the infrastructure added now to allow for easy expansion in the future.

Our solution: Devitech started the project by working closely with Hyatt Place to understand what type of EV chargers were required for the airport hotel.
To deliver Hyatt's EV charge point network, Devitech partnered with Hyatt stakeholders to offer an end-to-end solution for the project. From organising civil engineers to employing the services of bay marking for the EV charging bays, as well as installation.

Benefits:
Four EV chargers have been installed at Hyatt Place Heathrow Airport. The 22kw electric chargers are available for hotel guests to use.

The installation was completed efficiently with minimal disruption to the hotel and its guests.

Full end-to-end solution delivered to Hyatt. Devitech project managed the entire works, from organising line markings for the charging bays to employing the services of civil engineers.

Because Devitech's chargers are virtual sim enabled via 4G - the Devitech dedicated back office support team can remotely monitor Hyatt's EV charger network. This means that issues can be troubleshooted remotely.

James Smith, Operations Manager at Hyatt Place: "I just want to say thank you to you and the team at Devitech. I know this process has been a long one, but it's been so easy working with you guys at every step of the process. If you're installing EV charge points I would highly recommend Devitech for their ease of doing business. Communication is clear and concise; the quality of work is excellent; and the final product and aesthetics are great.
I couldn't ask for more, they delivered in all aspects of the project. My dealings with everyone involved with the install were excellent. I honestly can't speak highly enough of them."

To start your EV charging journey, book a free, no-obligation site assessment or contact the team on 0845 565 1314.